Comic Relief
Lots of fun activities took place at College and School sites to raise money for Comic
Relief last Friday (photos below). A grand total of just under £700 was raised. Thank you
for all your donations!!
Music club performed the Red Nose Day song in assembly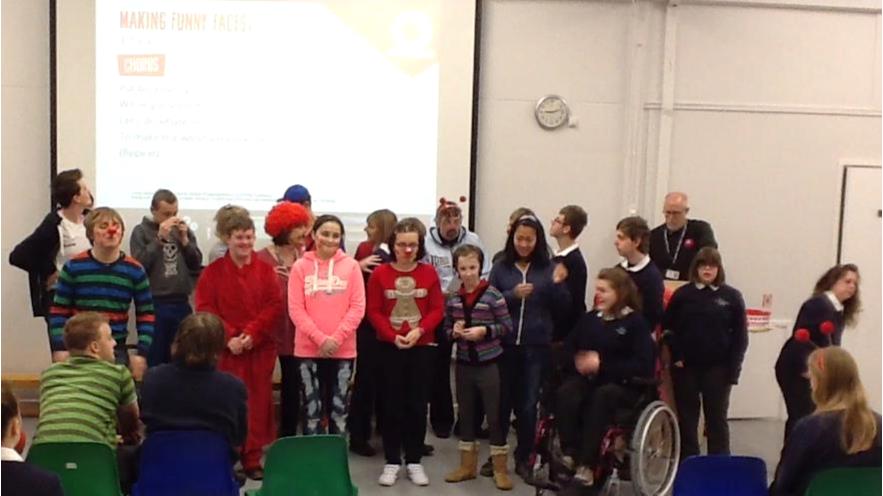 A Recycled clothing event took place in the hall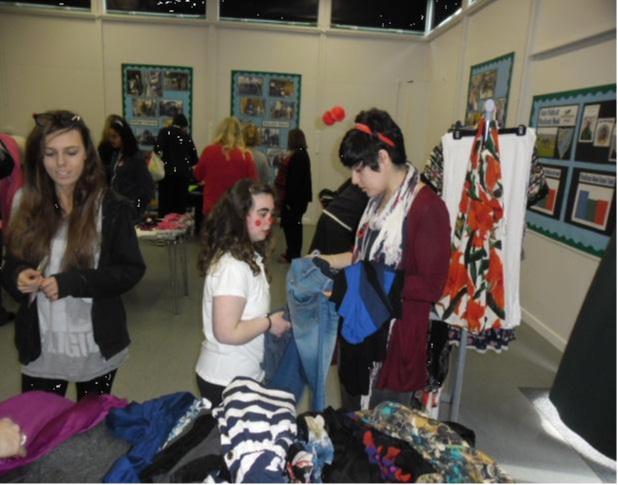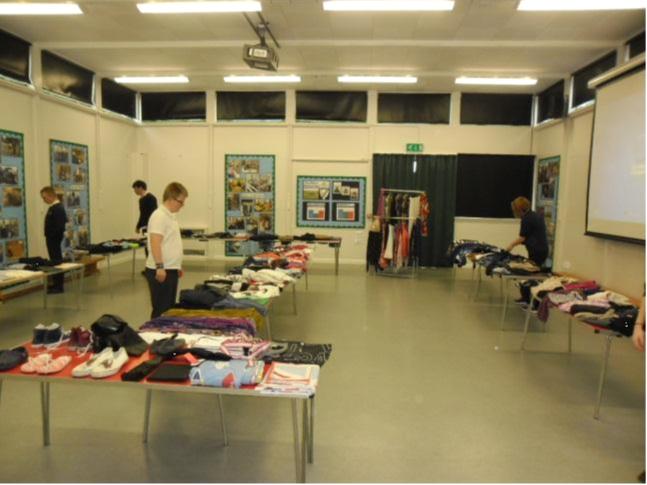 'Red Nose Treats to Eat' sale in 4PL classroom at break time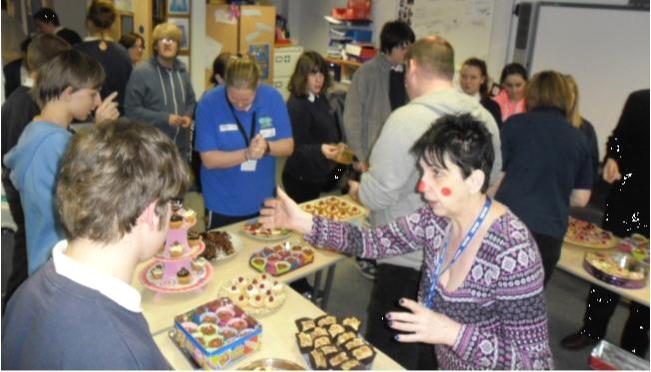 Our primary department had a fabulous time for Comic Relief. The cinema, biscuits
decorating, potato heads, pick and mix, hook a duck, photo booth, scooter circuit, cake
stall, toy tombola and the Mad Hair salon were all a great hit. The penny line went 60
metres and all in all the children had a ball. Thanks to you all for your generous donations
and to the staff teams and all the children who made it such a special afternoon!!
Comic Relief in KS3…. lots of fun activities took place and the pupils enjoyed face painting some of the staff too!