Sheriff Visit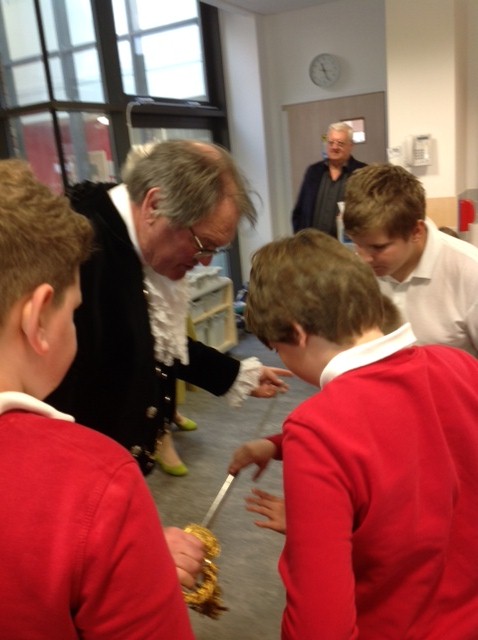 Pupils were really interested to meet the High Sheriff this week. The Sheriff visited the school site in full ceremonial costume, which included lacy collars and cuffs, buckled shoes and tights, a wig powder holder and a very impressive sword. He told us about the role of the Sheriff now in West Sussex and how sheriffs used to have many powers to collect money and enforce the law. Pupils asked very good questions and learned some new perspectives on English history- including that not all sheriffs were bad like the Sheriff of Nottingham!
Jonathan Lucas was accompanied by his wife Caroline and Tony Parris from the Burgess Hill District Lions. A photographer from the Argus also came to the school for the visit and they met not only the pupils and staff but some of our volunteers and regular visiting professionals.
We have now received a letter of thanks for the visit in which he described the children at Woodlands Meed as 'inspirational'.
We were lucky to be able to receive this visit which was special and memorable for all. It is always a pleasure to show what we do at Woodlands Meed to visitors.