Leavers Destinations
At Woodlands Meed we strive to prepare and empower our young people to make appropriate choices about their future. Our goal is to support students to move into education, training or employment that is right for them.
This year we decided to focus on tracking our students after they have left us to see how they move forward in their journey to adulthood. Data collection began in the summer term 2018/19 and response rates from ex students and their families has varied.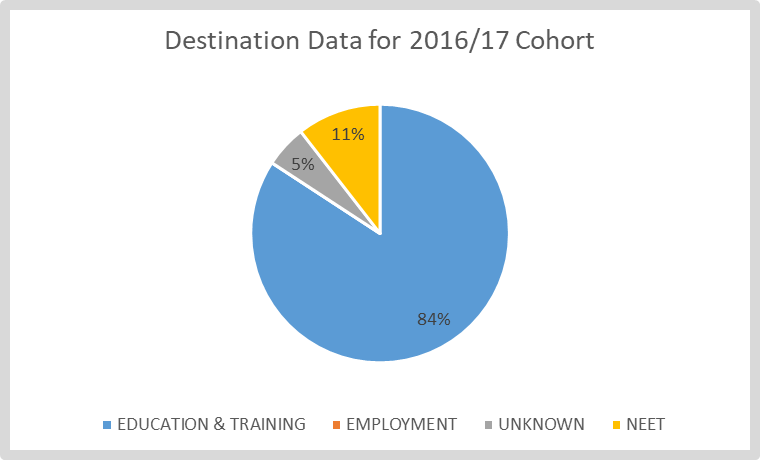 An impressive 84% of students who left in 2016/17 moved into education or training.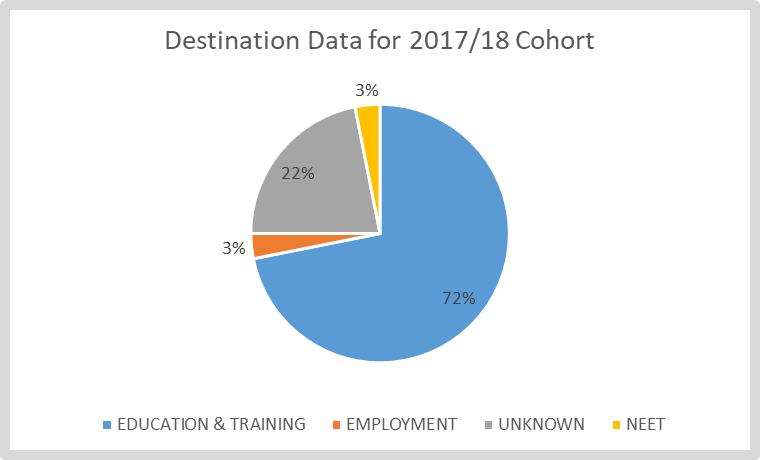 Out of the 2017/18 leavers 72% went into education or training with an encouraging 3% moving into the world of work. The reason for a higher level of 'unknown' is due to a number of students moving out of county.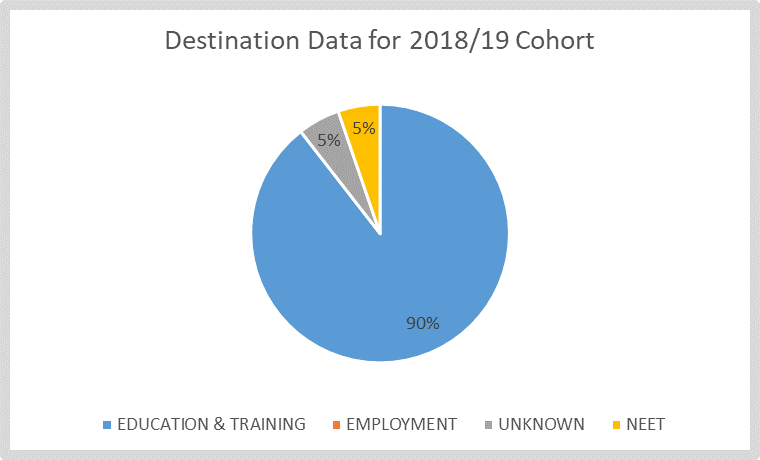 We are delighted that 90% of 2018/19 leavers have moved into education or training and look forward to hearing how their future progress.