National Careers Week 2020
We had a fantastic time celebrating National Careers Week 2020. The students have taken part in a range of careers and transition activities including: a STEAM event at the school, a careers fair at the AMEX Stadium, work place visits to PVL UK and the Dolphin Leisure Centre and a transitions Stepping Stone Workshop at Plumpton College. The students also had the opportunity to meet inspirational speakers and visitors including an exciting visit from West Sussex Fire and Rescue.
National Careers Week 2020 Woodlands Meed Plan
Our schedule of exciting events, trips and actrivities to help the students celebrate National Careers Week 2020!
Employability Skills Poster Competition
College students participated in an Employability Skills Poster Competition, thinking about all the skills an employer wants in an employee. We had some fantastic entries and six lucky winners received a £10 amazon voucher to spend. Well done!
AMEX Careers Fair
Students from KS4 went to a Careers Fair at The Amex Stadium in Brighton. The students had a great time and interacted well with the exhibitors, asking appropriate questions about careers and education. Of course they also picked up the odd freebie along the way!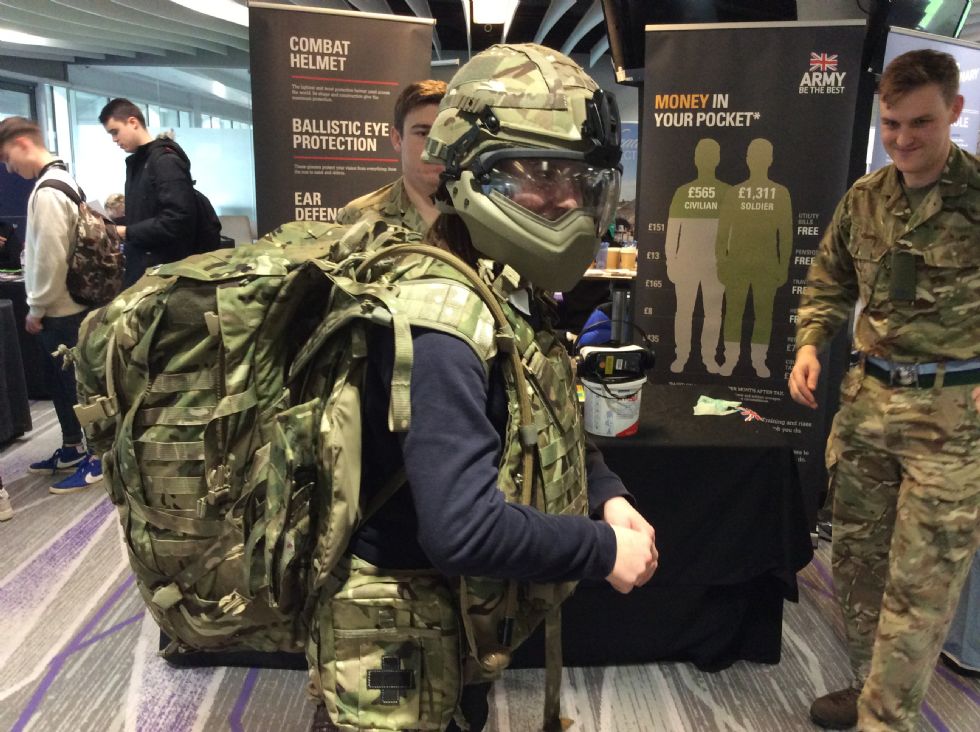 Inspirational Talk from WM Alumni member Kara Warner
Students from 5AM and Willow enjoyed a visit from ex-student Kara Warner. She spoke to the group about her current placement at Oak Tree Farm and the activities she participates in when she is there. The students enjoyed looking at photos of things that have been made at Oak Tree Farm and asked Kara questions about how she felt when she moved on from Woodlands Meed.
Work place visit to PVL UK
Students had the opportunity to visit a local employer who specialise in car wrapping and applying vinyl to emergency service vehicles across the globe. Students enjoyed a hands on activity putting together packs of vinyl which will be applied to vehicles in the near future.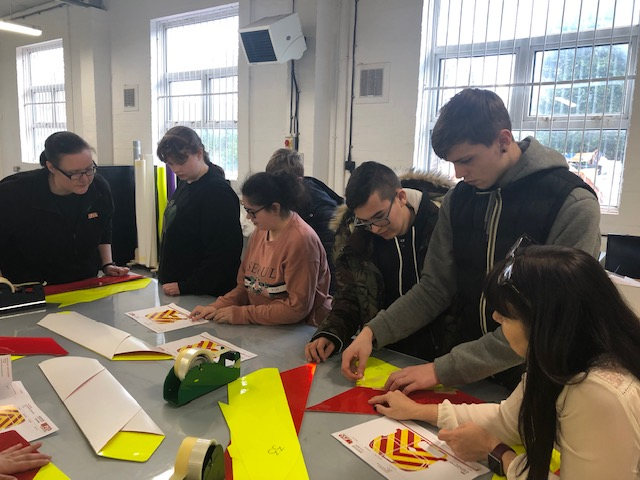 Inspirational Talk from WM Alumni member Carl Morgan
Students from KS5 enjoyed a talk from ex-student Carl Morgan. Carl talked about his time here and how he; through hard work, determination and perseverance created his own business which is the very successful Sussex Prestige Cars. The students really related to Carl who has difficulty reading and writing and they took on board his advice of finding what you are good at and working around any challenges that might prevent you from doing what you want to do.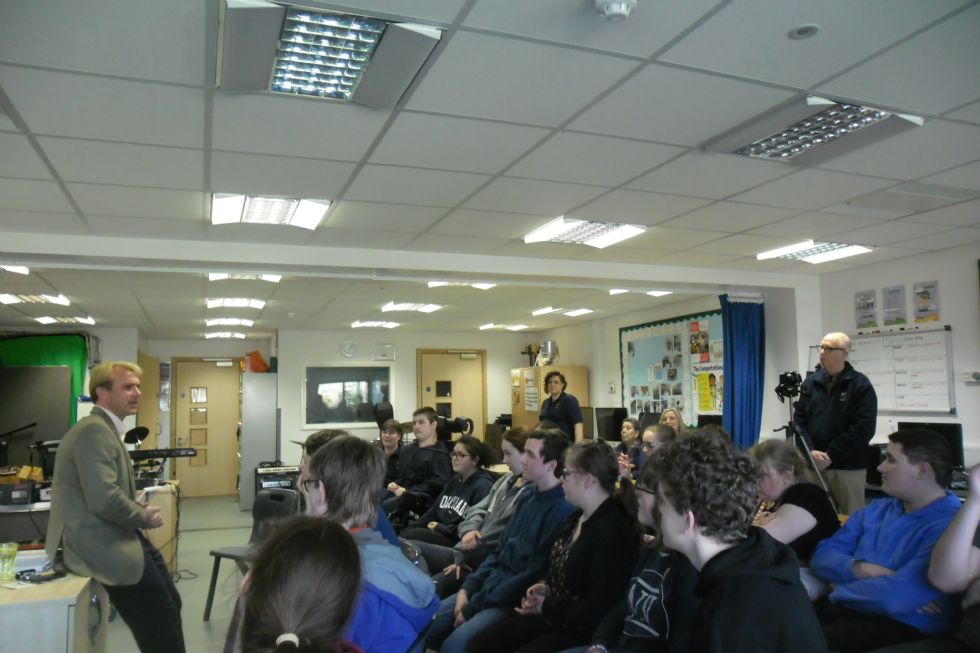 Work Place visit to the Dolphin Leisure Centre
Students from 4AP and 4SS went on a work place visit to The Dolphin Leisure Centre in Haywards Heath. They looked at various career avenues including working in the gym, in reception and as recreational assistants. They also enjoyed a drink and a cake at Costa!
Transitions Visit to Plumpton College
A mixed group of students attended Plumpton College for a Stepping Stone Workshop. Aimed at students due to be transitioning in the near future the day consisted of learning about the courses on offer, how they would be supported and a tour of the facilities.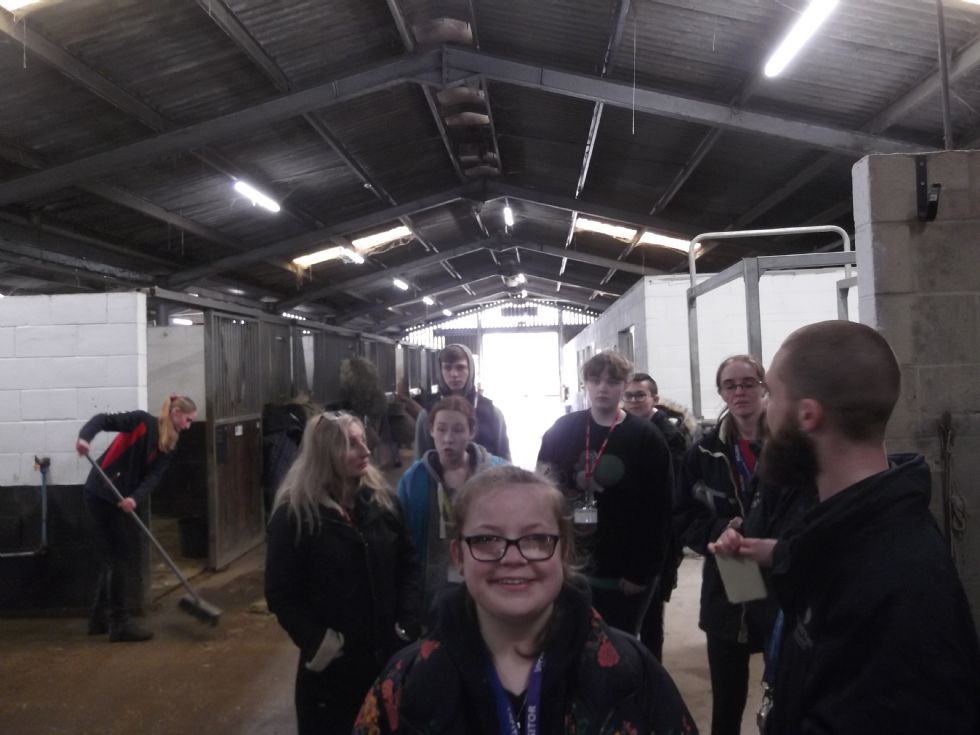 West Sussex Fire & Rescue Service Visit
Students from 5AM, Willow and Elm had a fantastic morning with the Fire Service learning all about the important work they do, trying on their uniforms and getting hands on with their equipment.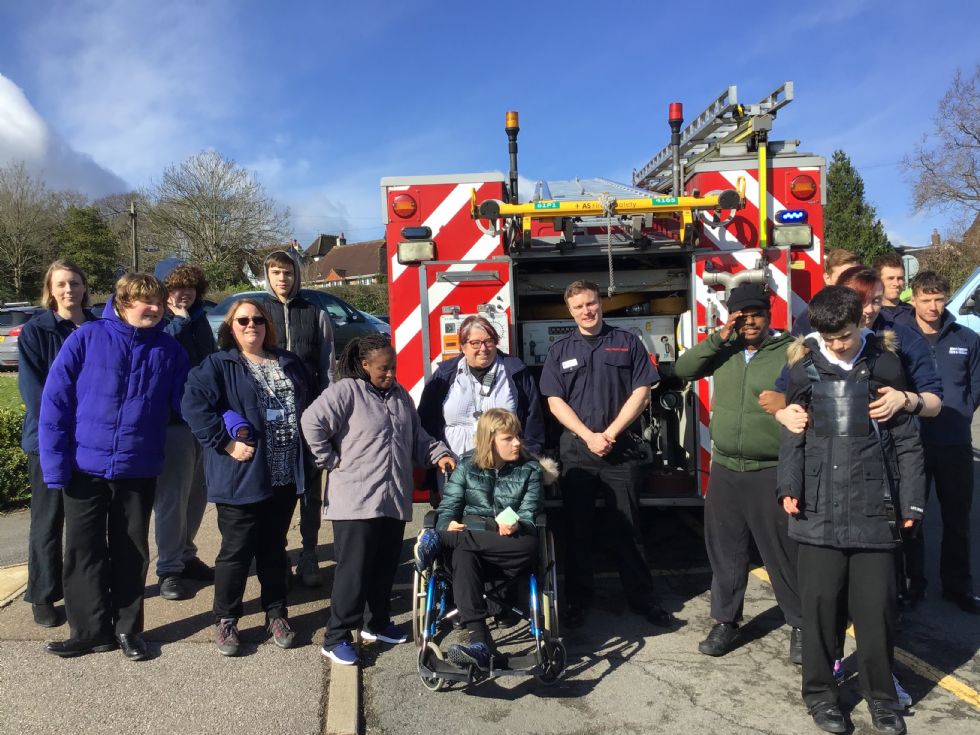 STEAM Event
Students from KS3 enjoyed a fantastic hands on STEAM learning experience using code to guide a mini robot called an Ozobot around a course they created.