Season Ticket Saving gives home schooling boost to Woodlands Meed students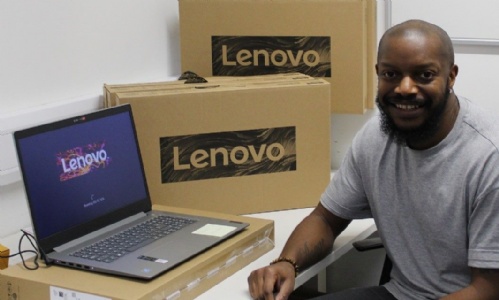 A generous donation to the Friends of Woodlands Meed has meant 7 brand new laptops have been provided to students of Woodlands Meed that were struggling to have access to online learning during the current lockdown.
After hearing on the news how many children around the country were without access to online learning, the kind donor got in touch to see what they could do to help those at Woodlands Meed and offered to donate the money they had saved on their train season ticket whilst working from home during the pandemic.
Woodlands Meed were already part of the business2schools laptop recycling scheme and had managed to give some recycled laptops to students but the donation meant more students were able to be helped to make learning at home easier.
Head teacher at Woodlands Meed, Adam Rowland said 'This donation is amazing and supports the efforts to share Woodlands Meed resources with families to ensure all pupils have access to the IT resources they need for home learning. We are extremely grateful for this kind donation and the difference it will make to our families '
Senior IT Technician Dean Okoh, was delighted to get the new laptops ready and loaded with the learning applications each student needed to enjoy their new laptop and home learning. Pictured, Dean with the newly delivered laptops.
Woodlands Meed is a maintained special school based in Burgess Hill. The School and College aim to meet the needs of all pupils in the local area who require a special school placement and make provisions for a wide range of complex learning difficulties and disabilities.
Contact ahull@woodlandsmeed.co.uk for information about fundraising or how you could help Woodlands Meed.