Those AMAZING Bananas have done it again …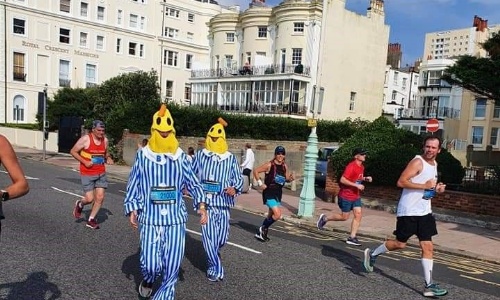 Well Done B1 & B2!
B1 & B2 completed The Brighton Marathon at the weekend already raising over £1,000 for Friends of Woodlands Meed!
Woodlands Meed Deputy Head Teacher, Tom Brown and his friend once again have completed a full marathon dressed as the Bananas in Pyjamas to raise money for Woodlands Meed. You might just spot B1 & B2 in some future marathon events too, keep your eyes 'peeled'!
There's still time to sponsor them and thank you to everyone who already has!