Social Action Group organise food donation drive for Burgess Hill Pantry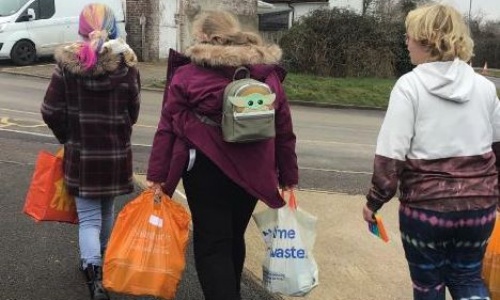 Woodlands Meed College's Social Action group have been learning about how they can get involved and make a difference to their local community. The current group consists of 6 KS5 students.
Last term the Social Action students chose to focus on food insecurity. They decided to organise and run a food donation drive and collected food for disadvantaged local families.
The group were finally able to donate their collection to Burgess Hill Pantry this week. The Pantry were incredibly appreciative of the donation and told the students it will benefit many families in Burgess Hill. The students were really proud of what they'd achieved, and felt empowered in their ability to help in the community.
Congratulations to the Social Action group for making a difference!