Leadership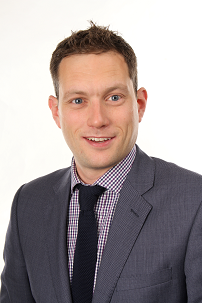 Adam Rowland
Headteacher
"I have had the privilege of being the Headteacher at Woodlands Meed since September 2015.
Our staff team are dedicated and professional and take great pride in the student's outcomes. By working together, we are able to find practical solutions to ensure that we maximise the opportunities for the students to achieve the best outcomes.
Everyone at Woodlands Meed works closely with students and their families, to ensure that each and every individual is fully supported in reaching their goals. Our work is, of course, a team effort so that students enjoy the optimum in personal and academic progress."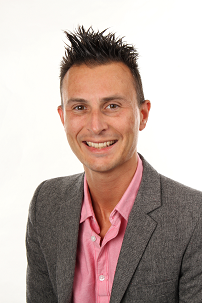 Chris Carter
School Deputy Head (SEND)
"My role is to ensure every pupil's special educational needs are met well, and to support pupil wellbeing at the school site.
I am the main contact for new admissions to Woodlands Meed from age 2 to 14, and work to ensure we meet the needs of both new and existing pupils.
I work with WSCC on Annual Reviews and EHCPs, and I am Designated Safeguarding Lead, so work with families and social care to support all our pupils to help them thrive in school and at home.
Part of my role concerns pastoral care of our pupils and the work we do in school around wellbeing, mental health and student welfare. I am also responsible for a lot of our therapeutic provision and staff training."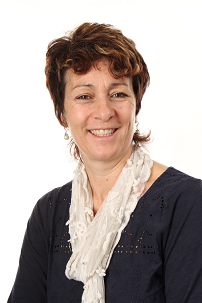 Vikki MacRae
School Deputy Head (Teaching & Learning)
"I am very lucky to be overseeing the Teaching and Learning that begins with our youngest pupils in Early Years and extends to the end of key stage 3 at year 9. This covers four different key stages so my brief is wide, varied and never dull!
We have created a curriculum based on 4 Curricular areas three different which the pupils will follow according to their learning needs. The 4 curriculums are:
The Learning and Learning to Learn Curriculum
In this phase children "learn to learn", it is all about gaining focus, attention and concentration and engagement which builds the key skills needed for lifelong learning. This is extended by The Learning curriculum where our pupils encounter more subject specific learning and are able to access pre key stage and National Curriculum coverage.
The Enabling Curriculum
Our pupils, like most, will often have barriers to learning which can stop them from achieving their best. This area of the curriculum is a holistic approach taking into account the 4 areas highlighted in the pupils EHCP. It ensures the staff are focusing on the pupil's specific needs to make sure they have the tools to learn and overcome the barriers in their way. This includes interventions, therapy support and class PSHE sessions.
Life curriculum
In this phase we are thinking ahead to the skills and knowledge that our learners will require for their future lives. We focus on learners having self-awareness, awareness of others and the ability to function and protect themselves in an increasingly complex world. We focus on our 7 Skills for Life and Learning which have been developed to run alongside the curriculum to help the pupils raise their awareness and how these skills can be developed in the different subject areas.
The Re-Engagement Curriculum
For some pupils with complex social and emotional needs, and difficult childhood experiences, the Learning Curriculum can be inaccessible. These pupils need to develop a feeling of trust and safety in adults and other pupils, and to learn to recognise and manage their feelings in a safe, productive way. Whilst these pupils still access many aspects of the broader National Curriculum, they have many targets and sessions devoted to developing their capacity to feel safe and act safely.
All four curriculums are interchangeable and based on the needs of the pupils at any given time
We strive for exciting and interactive learning for all our pupils and this is what makes Woodlands Meed the vibrant place it is."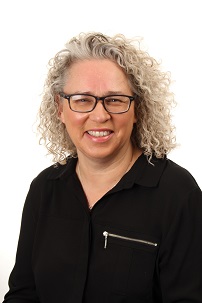 Gillian Barton
College Deputy Head (SEND)
"My role as Deputy Head SEND at the college starts with new admissions and transitions from our school site – it involves keeping every child happy and healthy when they are here and then preparing them for their first steps into adulthood.
I co-ordinate a range of therapists and intervention assistants to work with our children and work closely with our wonderful nursing and Well-being teams to ensure that every pupil's mental, physical and medical needs are met.
I am the Designated Teacher for Looked After Children and Designated Safeguarding Lead for the College.
I am passionate about Communication being at the heart of our school ethos and about equipping our children with the skills to make their voice heard – whatever their chosen method of communication. I hold overall responsibility for making sure we are up to date in our approaches and staff have the relevant training to develop this most important of skills in our young people.
Woodlands Meed is an amazing place of learning and love and I am proud to work here with our awesome staff team."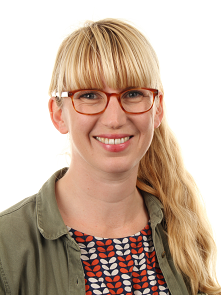 Nola Bennett
Deputy Head (Careers and curriculum collaboration)
"In my role as Executive Careers Leader across the Woodlands Meed organisation, I oversee a relevant and engaging careers programme which meets the differing needs and requirements of our students. This is developed throughout a student's time at the school and college and is always supportive of their abilities, strengths and skills.
We believe that everyone has the potential to contribute to their community and have the opportunity to work. We are currently developing The Meed's Job Club which aims to support young people into paid employment. Through the Meed's Job Club we want to challenge the misconceptions that people have about employing people with a learning disability.
I am also Executive Lead for both English and PSHE, ensuring that plans are implemented to provide consistency of teaching across the two sites, creating a clear learning pathway for our students across the organisation. Effective collaboration across the two sites is key to building a relevant curriculum, where teachers work together utilising skills and knowledge to increase the student's learning and progress.
I am very proud to be part of the highly supportive learning community with the focus firmly on the student's individual growth towards successful and confident adulthoods."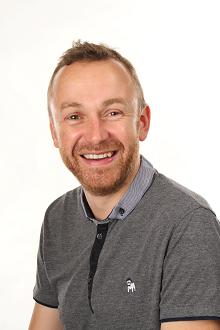 Tom Brown
College Deputy Head (Teaching & Learning)
"In my role as Deputy Head of Teaching and Learning I oversee the continuous evolution of our curriculum to ensure the progress of our learners by raising expectations and improving achievements. I work with the staff team to deliver our vision and create an environment that encourages our pupils to succeed. The broad and balanced curriculum on offer at the College provides our students with the opportunities to gain the necessary knowledge and skills to prepare them for adulthood taking into account their own needs and the impacts of the locality. I ensure all curriculum areas are effectively managed in Key stage 4 and 5 by developing the collaboration of subject leads and other stakeholders.
I work closely with the school site to support the academic transition of pupils from KS3. This involves identifying a clear learning pathway for our pupils and to help create a bespoke curriculum. I'm also the executive lead for maths, ensuring the continuity between sites by embedding the maths mastery approach."